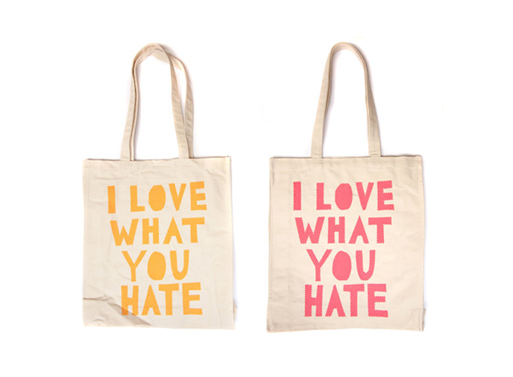 For those days when you're proud of loving what others might hate… by none other than paper-cutter extraordinaire Rob Ryan. Also, be sure to check out the packaging tapes (see below), as they would nicely spruce up your cardboard boxes for shipping.



Two Colour Fragile tape (Pink and Orange), $15.30

Charm bracelet tape, $15.30
And I Walked Tape (Green), $15.30
reads 'And I walked And I thought…'
Available from
Rob Ryan's Etsy shop
, 35.00.