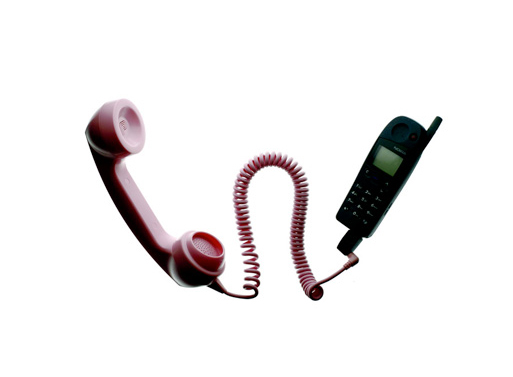 Whether you'd use this with your computer for calls or for your cell phone, it's a comfortable old school option for prolonged conversations.

"A no-nonsense usability handset, the P*PHONE connects to your mobile/cell to bring novelty and convenience of a full size receiver. It also reduces radiation exposure by around 95%."
Phone: 21l x 6h x 6.2w
Cord: 30 coiled / 150 uncoiled

Available from
Hulger Shop
, 50.00.
Tags: Gifts, Gifts $51-$75