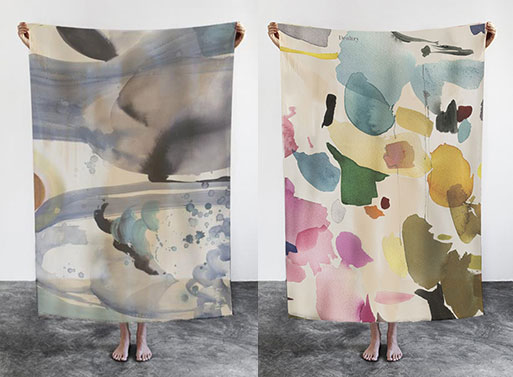 Can you ever have too many light scarves? You know, for keeping warm when it's just a bit too chilly outside- or in the office? Artist Helen Dealtry uses her watercolors as designs for these cotton/modal scarves. Keep one nearby for yourself or bookmark it as a future gift for your favorite feminine friend.

Woven and digitally printed in India.
Content:65% Cotton 35% Modal
Dimensions: 60″ x 40″
Dry clean only
Available from
Helen Dealtry
, $145.00.
Tags: Gifts, Gifts $100+