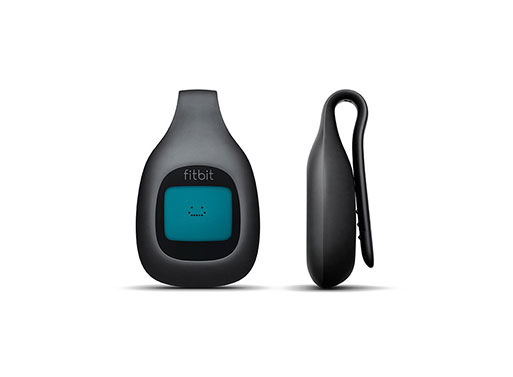 You might have heard the 10,000+ steps a day suggestion, but it's not until you strap on a pedometer or one of the other recent tracking devices that you actually know if you meet that minimum. I've posted the Fitbit before, as I currently own one and find it very helpful as motivation to move around more, but I've heard from friends that the $99 price tag seems a bit steep for a teeny tiny thing that counts your steps (and calories burned, flights climbed, sleep cycle, etc.). Coming in at $40 less, now there's the Fitbit Zip. It does the same- tracks steps, distance, calories burned and syncs it to your computer- except it won't be able to track your sleep cycle. It's also a wee bit wider/larger and has a replaceable battery instead of a charger.
-Tracks steps, distance, calories burned.
-Includes clip, USB dongle, battery tool and battery.
Available from
Fitbit
, 59.95.