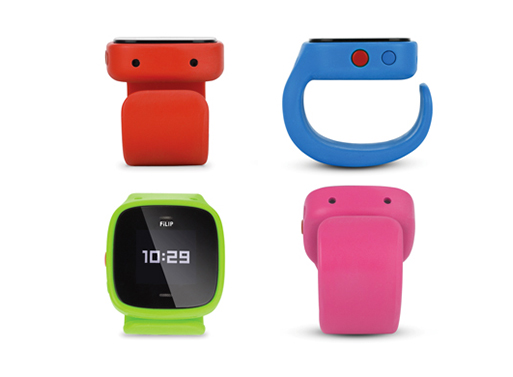 You might have seen this on the last Friday Links, but, if not, here's a better picture of what it is and does. The FiLIP is a smart locator and phone, primarily for children aged between 5 and 11, that can be worn on the wrist. Phone calls can be made to and from up to five trusted people and you'll be able to see the location of your child indoors and out. There's also an Intelligent Emergency feature so that kids may get in touch when a situation gets serious. An app on your smartphone controls everything- contacts, location data, etc. It's a great alternative to getting a young child their own cell phone, don't you think? Learn more over at FiLIP.

Water resistant.
LITTLE FiLIP™
Wrist circumference:
11cm – 15cm
41/4" – 57/8"
BIG FiLIP™ (Available early 2014)
Wrist circumference:
15cm – 20cm
57/8" – 77/8"
Available from
FiLIP
, 199.00 + 10.00/m.