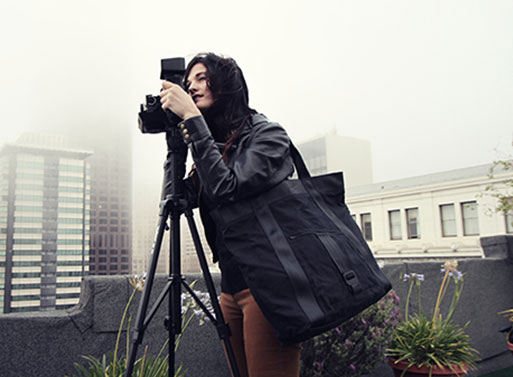 A tote that transitions into a messenger bag sounds like a winner. Made from waxed canvas and vegetable tanned leather, Modern Industry's Faraday Tote will hold all manner of your gear thanks to its generous proportions. The messenger strap stows away when not in use, and in either formats a 15″ laptop easily fits. There looks to be a limited number in each color available, so don't dawdle around.
"The Faraday Tote is handmade in San Francisco, California, using 10.10oz Martexin Original Waxed Canvas and Horween vegetable tanned leather."
Dimensions:
Expanded (Tote) – 16″ x 15″ x 6″
Contracted (Messenger) – 11.5″ x 15″ x 6″
Available from
Modern Industry
, 325.00.