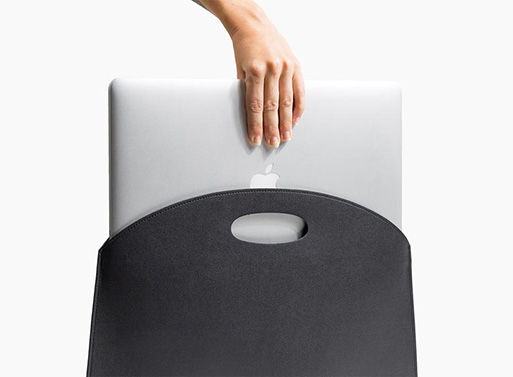 Briefcase schmiefcase, who wants to lug around a bag that looks like it holds the nuclear codes? Well, maybe some people do, but for those of us that would rather look effortless, there's the Document Tote. It will do the job of carrying our 15″ or 13″ laptop all in a very succinct sort of package- there's no straps or exterior pockets, just two interior pockets for the usual accessories. Made of vegan leather, you have your pick of black, cream, or caramel.

Vegan leather, 12.8″ x 16.7″ (32.5 cm x 42.5 cm x 3 cm).
Fits a 15″ laptop snugly (without case).

Document Tote in Cream, $68.00.

Document Tote in Caramel, $68.00.
Available from
Poketo
, $68.00.