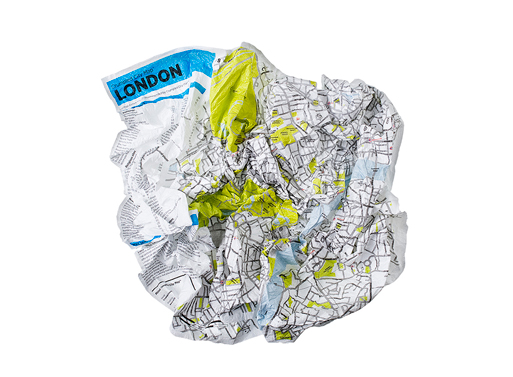 What? You're still doing your holiday shopping? Check your local bookstores for these maps, because they are genius. Instead of endlessly folding/refolding, you just crumple up this map and throw it in your bag or pocket. Plus, it's 100% waterproof and includes streets, monuments, museums, art galleries and much more (as in, 10 "SoulSights" to excite you).

Map Size: 87×58 cm
Available versions: Amsterdam, Barcelona, Berlin, Chicago, Copenhagen, Edinburgh, Florence, Hamburg, Helsinki, Hong Kong, Lisbon, London, Madrid, Melbourne, Milan, New York, New Zealand (Auckland, Wellington, Queenstown), Oslo, Paris, Rome, San Francisco, Stockholm, Sydney, Tokyo, Toronto, Venice, Vienna
Originally posted Dec 3, 2010.
Available from
Palomar
, €12.00.
Tags: Gifts, Gifts $1-$25