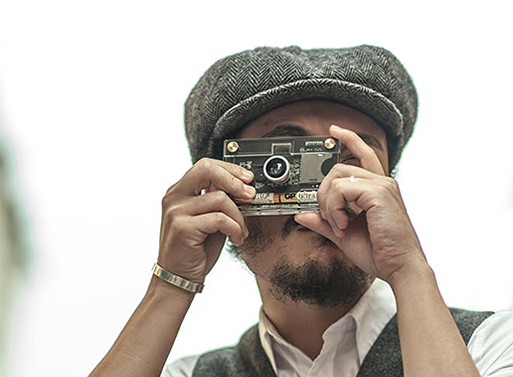 This DIY Digital Camera is about as simple as it can get. A lightweight transparent case lets you see exactly how it works, which is a plus for those with curious minds. And, it only has two switches: an on/off button (also serves as the shutter clicker) and a selection switch for different photo effects (Normal, Black & White, Sepia and Blue). A fisheye and wide-angle lense are included.

Produced by Paper Shoot and Hyle Design.
Requires two AAA batteries (not included).
Available from
MoMA Store
, $140.00.