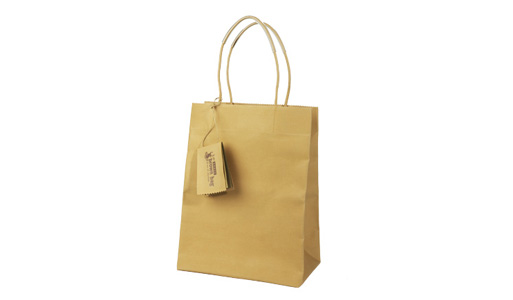 It looks like an ordinary paper bag, right? But it's not; it's weatherproof cotton. Better make sure your friends and family know to keep it away from the recycling pile.
Each carryall is hand-constructed in Canada from 100% cotton which has been treated with a special oil and wax glaze, making it weatherproof for everyday carrying. The Brave Brown Bag is lightweight, looks and folds like its classic paper ancestor, but has remarkable strength.
Designer: Charlotte McKeough, 1996
Materials: Waxed Cotton, Mylar, Kevlar; 12″x15″x7″
(Member Price: $135.00) $150.00, Buy it here.