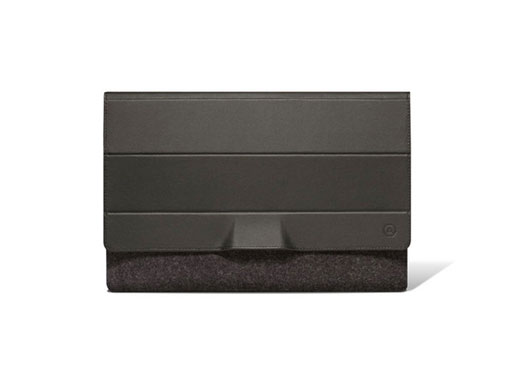 Here's a case with a leather cover that integrates a small stand for your laptop. So what? Well, pivoting your screen at an angle helps your wrists be more comfortable and just might improve your posture (sit up straight!). Oh, and, of course, it looks pretty sleek with its "100% imported natural South African Merino wool felt and premium Norwegian vegetable-tanned leather" as well, and has an easy snap-shut closure to keep your device secure.
Fits the MacBook Air 13"³ and MacBook Retina 13"³.
Available in either a black or a natural vegetable-tanned leather.
Available from
Leibal
, 205.00.