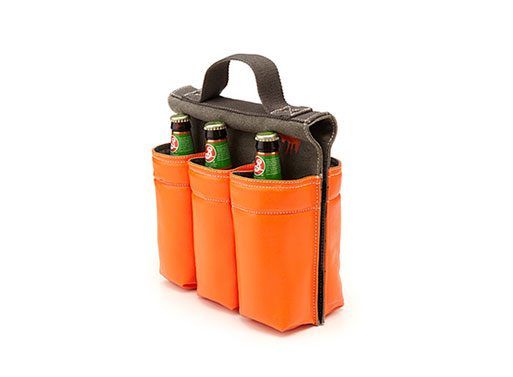 If you get around the neighborhood by bicycle and you and/or your friends like to drink anything in a bottle, this was made for you. Made of sturdy canvas, the sides of the 6 Pack Bag are secured with Velcro, ensuring your cargo gets to your destination safe and sound. (I suppose you could also use this to transport your bottles from the grocery store, though you'd have to mess with unpacking them from their cardboard carton first.)

Made in China.
Designer: Will Sakran
Materials: canvas, velcro, acrylic paint
10.25″ H x 11.5″ W x 7″ D
Available from
Uncommon Goods
, 69.00.
Tags: Gifts, Gifts $51-$75