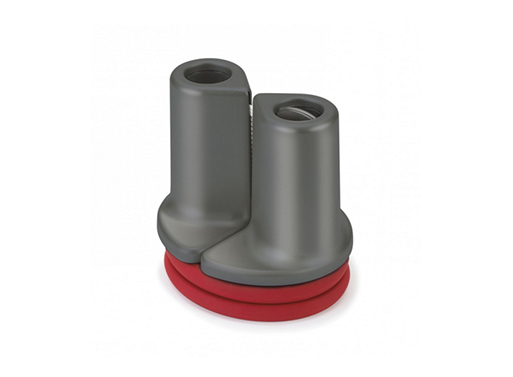 Upon first glance, you're unlikely to guess what this item is before you, as the pieces are in compacted form. However, here's a hint: it's a game and wristbands are optional.


It's a portable table tennis set, and you'll shortly be showing your co-worker/sibling/friend/frenemy those mad skills of yours when it comes to ping pong. The set includes a portable net, 2 paddles with retractable handles, 2 balls and drawstring pouch. Place the weighted net on any smooth surface up to six feet and you'll be ready for a smack down.
Designer: Stephan Copeland
Made in China.
Pongo Portable Table Tennis Set, $39.95
Be sure to take a look at the Corknet Ping Pong Set too, as it doubles as a trivet.
Also available from Umbra.
Available from
Uncommon Goods
, $39.95.