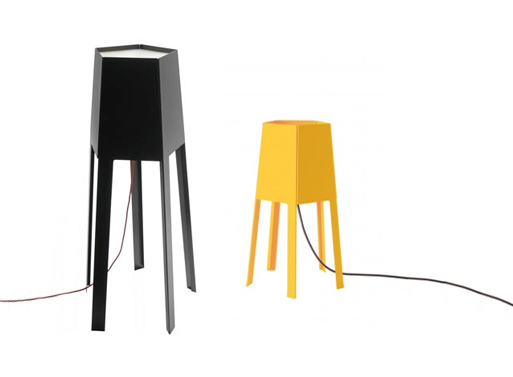 I'm steadily making my way through featuring the various new lamps from Blu Dot's collection, and I have to say I'm mightily impressed with the offerings. This Watt Table and Floor lamp are weirdly futuristic, but in an entirely good way. The steel panels angled together look like some child's drawing of an alien ship, or a gross exaggeration of a pixellated spider with only 5 legs. Or a simple steel lamp entitled 'Watt'. Nonsense aside, they're cool looking and would give an edgy sort of atmosphere to a room.
Floor lamp, (inches) 44.75h x 21w, $299.00
Table lamp, (inches) 22h x 12.75w, $199.00
Available from
2modern
, 199.00.