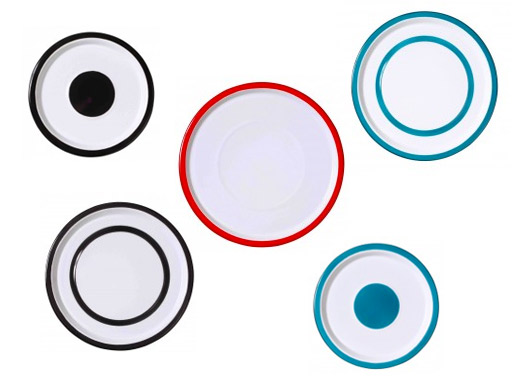 How about some colorful dinnerware for this season's festivities? Variopinte* enamel plates were created as part of the A TAVOLA! project, where Stefania Di Petrillo created a dining room that's easily transported via a clever packing plan/container. The plates are available in three sizes and can be stacked or used separately. Best of all, the enamel is durable enough to use outdoors should you fancy a picnic.

*In Italian, variopinte refers to the idea of the same object realized in various colors.
Diameter: 22 cm (8 inches). Small, $16.50
Diameter 24 cm (9.5″) Medium, $22.50
Diameter 28cm (11″) Large, $26.50
Available directly from Variopinte (€ 12.00 and up).
Available from
Variopinte
, €12.00.