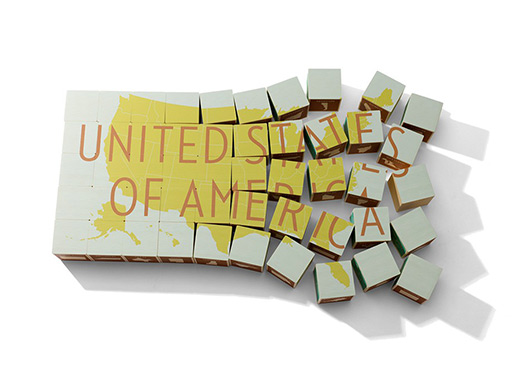 Okay, quick, which states have these abbreviations? MD? IA? MT? NE? VT? It may seem easy, but some people don't have the same memory as you, and might need these United States Blocks to learn them all. Obviously, kids could learn from these, but I'm talking about some of your co-workers. Fifty wood blocks by House Industries show state images, names, capitals, mottos, birds, flowers, and trees. Everyone could probably stand a refresher, as it doesn't hurt to keep the mind sharp with civics data, right?

Handmade in the USA.
Designed by House Industries (you can also purchase the blocks directly from them: United States Blocks, $100.00).
Each block measures: 1.75″ square
50 blocks
For ages 5 years and up
Available from
AMNH
, $109.99.
Tags: Gifts, Gifts $100+