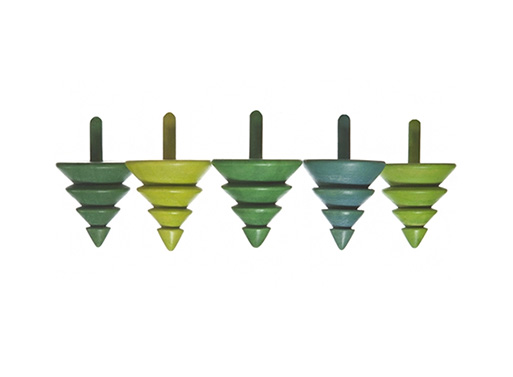 Did you know that tops are one of the oldest recognizable toys found on archaeological sites? These set of 5 Tree Tops by Karl Zahn are both toy and holiday accent, so leave them out on a coffee or dining table for any and all to take for a spin. Made from Schima Wood, a genus of evergreen trees. Also available in a natural finish.

A set of 5 is packaged with its on drawstring pouch for safe-keeping.
Design: Karl Zahn
Materials: Schima Wood
Dimensions: 2″ x 1.5′ x 1.5″ each
Available from
Arango Design
, 15.00.
Tags: Gifts, Gifts $1-$25