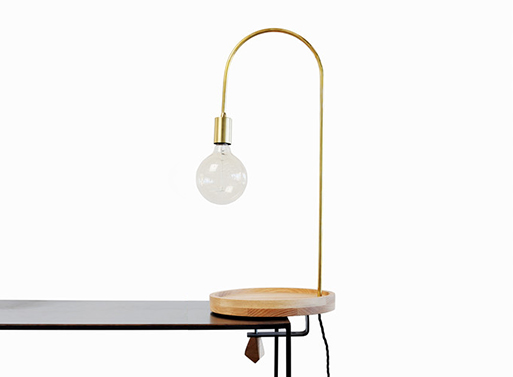 Say hello to the Butler, a curved brass lamp with a hand turned oak tray. Clamp it on to a tabletop or shelf for an ideal spot to keep necessities- perhaps your keys, wallet or phone? It always helps to have just one area for important things; set it down in the same place every time and it'll be there when you go to get it (if you don't live with anyone else).

Ack! Bad news, it can't be shipped to the U.S., so best ask a jet setter friend to bring it back for you on their next trip.
A 2m cable and three prong plug.
Bulbs not included.
Available from
Studio 19
, $495.43.