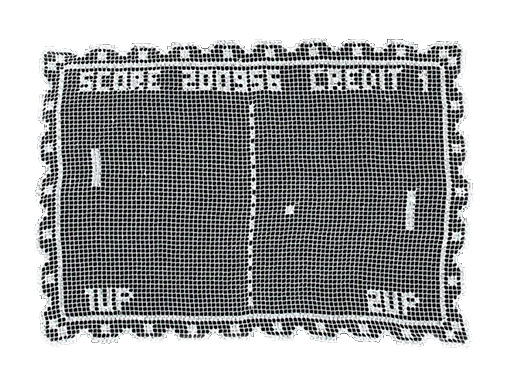 Ah, what the heck, if you're going to allow trinkets in your home, you might as well allow some crochet placemats. Of course, these reference the Atari and arcade games of yore, with Pacman, Pingpong, Space Invaders, and Breakout patterns, which makes them even better (or nerdier, depending on your point of view) than traditional crochet placemats. That said, just typing 'crochet' two times in one paragraph is making me itchy.

Designed by Alessandro Zambelli.
Also available:
Pingpong crochet tablemat
Space Invaders crochet tablemat
Breakout crochet tablemat
Available from
Seletti
, 37.50.