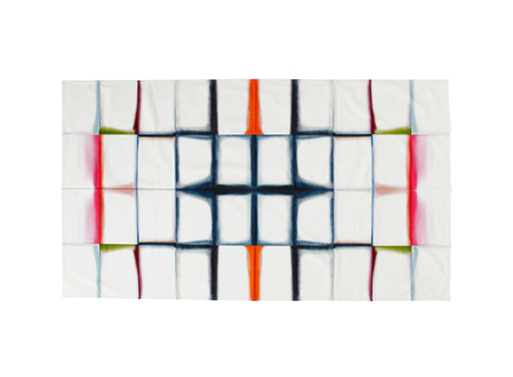 This might look like it's been carefully dip-dyed, but it's actually digitally printed, which explains the vibrant colors and perfect pattern. In fact, I'd say just try to do this at home, and if you replicate it successfully, I'll send you a handmade 'well done' ribbon. Designed by Copenhagen-based textile and color designer Margrethe Odgaard, and created for Hay Denmark.

Machine wash warm and tumble dry.
Material: Cotton
Small: 55″ w x 98.4″ l (140cm x 250cm)
Large: 55″ w x 118″ l (140cm x 300cm)
This item is no longer available from the original retailer. 9/18/15
Available from
A+R Store
, $160.00.