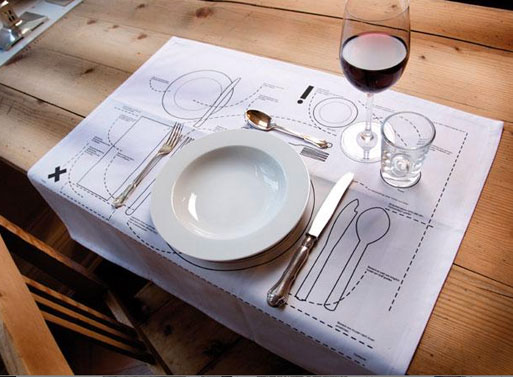 If you need some reminding about where the dessert spoon goes, here's the perfect placemat for your table. Or, perhaps just get a few purely because you'll enjoy the graphics. No one nowadays really cares all that much about correct placement of cutlery, do they?
60×65 cm (25" x 23")
Cotton, machine washable.