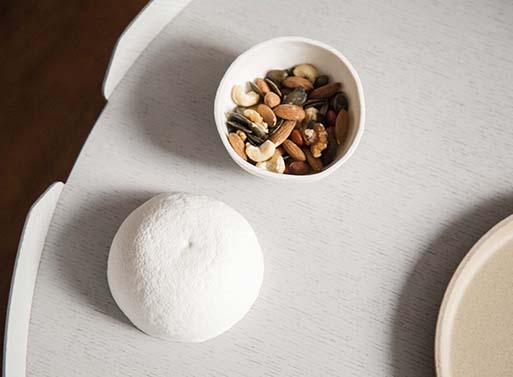 Maybe you caught a glimpse of the Stone Fruit Bowls by Chen Chen and Kai Williams, but did you know there's now a smaller, set-of-2 bowls to round out your collection? The larger bowls are cast from four different melons, each dish unique, while the smaller bowls are cast from a selection of grapefruits. Will the texture on the bowls make your fruit/oatmeal/cereal/snacks a little more enjoyable? Yes, absolutely.



Stone Fruit Bowls, set of 4, $60.00
Ceramic
5.25 x 5.25 x 5″ / 13.3 x 13.3 x 12.7cm

Stone Fruit Bowls – Small Citrus, set of 2, $35.00
Porcelain
4 x 4 x 2″ / 10.16×10.16×5.08 cm
Available from
Areaware
, $35.00 - 60.00.