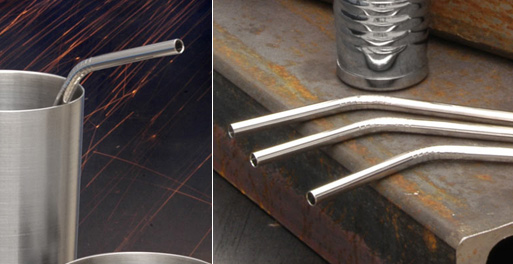 Hmm, 'drinking fun'? Not sure how much 'fun' these will add to your drinking, but they are kind of an interesting alternative to the plastic straw. I wonder how you'd clean them? Dishwasher? or maybe with those pipe cleaners in your craft drawer?
"Stainless steel is one of those rare, exceptionally functional and durable materials that manages to combine indestructibility with presentability…The stainless steel drinking straws come in a set of 4. These straws do not rust or tarnish and provide years of drinking fun." –after5catalog
set of 4, $12.99, Buy it here.
[via uniquedaily]
Available from
after5
, 12.99.