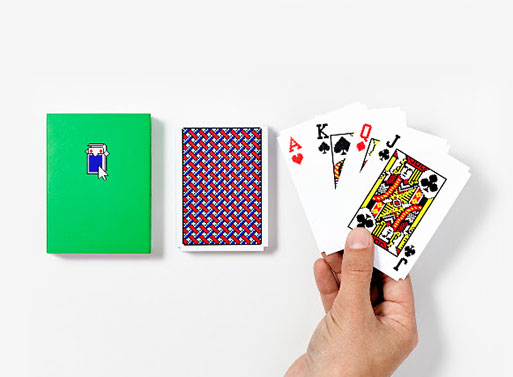 Look a little closer at these cards and you'll see Susan Kare's original artwork for the Windows 3.0 Solitaire game. Did you know that the original Solitaire computer game is now 25 years old? Sheesh. So, you can now celebrate the computer game's anniversary by playing with physical cards that look like the computer version. Kind of fun, huh?

Designed By Susan Kare
This deck includes two jokers, designed by Kare exclusively for the Areaware release.
"Susan Kare created some of the most familiar user interface designs in early computing. The icons she designed for the original Macintosh operating system helped millions navigate easily through our early and unfamiliar digital environment, and include the trash can, lasso, and Finder Icon."
Materials: PVC
Dimensions: 2.4 x 3.5 in.
Available from
Areaware
, $14.00.
Tags: Gifts, Gifts $1-$25