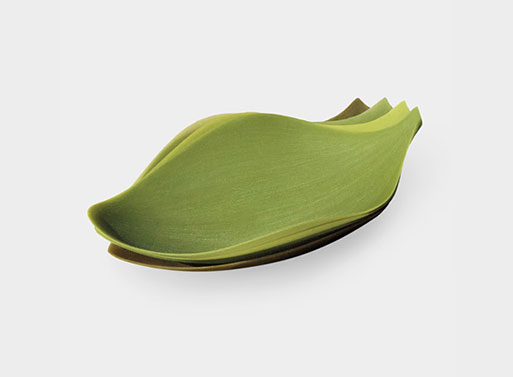 The next time you have a meal or appetizers outdoors, forego your regular dishes and dine on leaves! Silicone leaves, that is, so you'll not be too Tarzan-ish. The leaves are made of flexible and durable food-safe silicone, and you'll find that each one has a slightly different shape and shade of green.

Dishwasher, microwave, and oven-safe (up to 425°F). Set of four.
Designer: Nao Tamura, 2010
Size: 12.5l x 8.75″w
Materials: Food-safe Silicone
Available from
MoMA Store
, 90.00, s/4.