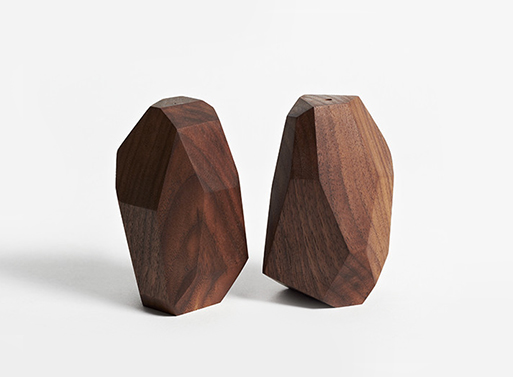 If your salt and pepper situation is very sad, maybe you need to get better receptacles. Reed Wilson offers these faceted walnut shakers with rubber stoppers, and I dare say they'd be a pleasure to use. Each shaker is shaped by hand, so no two will be exactly alike.

Designer: Reed Wilson in collaboration with Lilian Crum from Unsold Studio.
Walnut and rubber
2″ x 3″ each
Made in America.
Updated price and link; originally posted Oct 8, 2014.
Available from
Reed Wilson Design
, $40.00.
Tags: Gifts, Gifts $26-$50