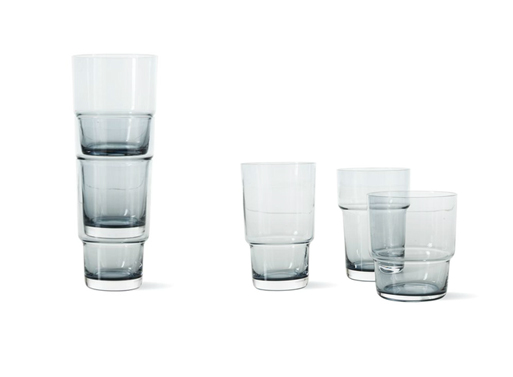 These three glasses are shaped differently yet each hold the same amount of liquid, hence their name. The familial likeness combined with the slight shape variation would add interest and movement to a table top, and, best of all, they're stackable, so they'll take up less space than normal glasses.

Designed by Norway Says for Muuto.
Each glass holds approximately 10oz (300ml).
Made in Thailand.
One set includes 3 glasses.
Purchase link updated; originally posted Mar 6, 2012.
Available from
Burkelman
, $49.00.