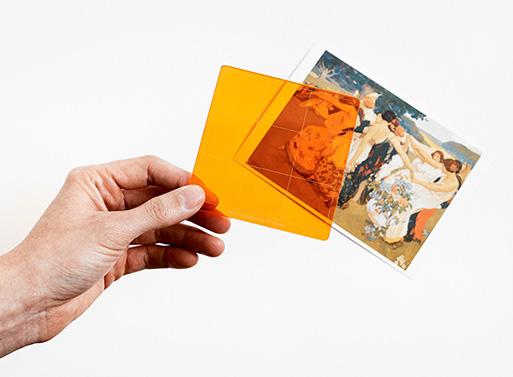 Similar to the Golden Section Finder, this little pocket sized gazing device helps you break images into the Rule of Thirds (first written down by John Thomas Smith in 1797, fyi). This ratio is found all over the place- in photography, art, advertisements, etc.- and once you start looking for it, there's no doubt you'll find it. It might also encourage you to "create compelling compositions" of your own in photographs or other artworks by placing your subjects just off center.

Laser Etched Acrylic
3.1 x 3.1 x 0.11 in / 7.87 x 7.87 x 0.28 cm
Available from
Areaware
, $12.00.
Tags: Gifts, Gifts $1-$25