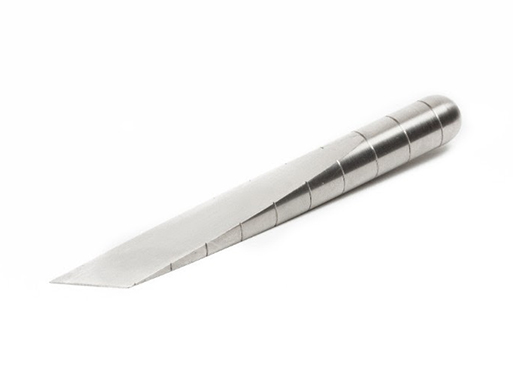 No need for any subpar shiv in your desk drawer (the office is ridiculously competitive, isn't it), because you'll have the Desk Knife. It's a multipurpose cutting tool that's pretty enough to leave out, within arm's reach. Inspired by the small, pocket-sized Japanese Kiridashi Knife, this knife feels closer to a writing tool, so you'll enjoy handling it while you slice open boxes, mail, and other paraphernalia (NOT your coworkers).

Dimensions: 5.25″ x 5/8″ D
Materials: Solid Stainless Steel
Weighs 4.5 oz
Origins: Milled in Wisconsin / Finished in NYC
Available from
Craighill
, $60.00.
Tags: Gifts, Gifts $51-$75