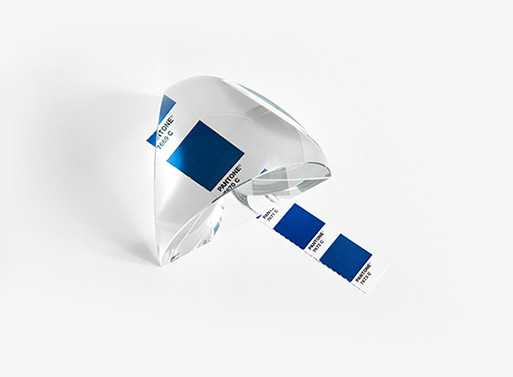 That's right, there's the smaller Prism Magnifier, and now there's the larger 120mm version. Through the prism, images and texts are shown at 1.5x the actual size, so we can study things a little closer and maybe squint a little less. As a bonus benefit, if sunlight happens to hit the prism at the right angle, you'll get a little rainbow across your desk.

Designed by Daniel Martinez for the class Small Things Matter, a collaboration between Areaware and Parsons The New School for Design.
2% of the proceeds of Prism Magnifier sales are donated to the Wikimedia Foundation.
Glass Crystal
4.06 x 3.44 x 2.26 in.
10.3 x 8.7 x 5.74 cm
Available from
Areaware
, $65.00.