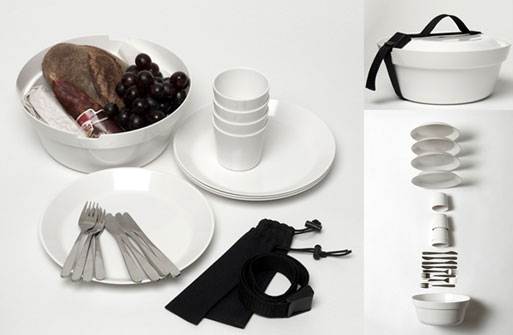 Has spring officially sprung? I'd say so, and it's got me daydreaming of afternoons at the park. I'm not a huge person for picnics, but this set by Swedish designer Carina Ahlburg has me reconsidering. Check it: plates, cups, tableware, with one big bowl for storage and/or serving, for four people.
Designer: Carina Ahlburg
Tableware is in stainless steel.
Material: Melamine.
Height 4.3″ (11 cm), 9.4″ dia. (24 cm)
Available from
Huset-Shop.com
, 75.00.