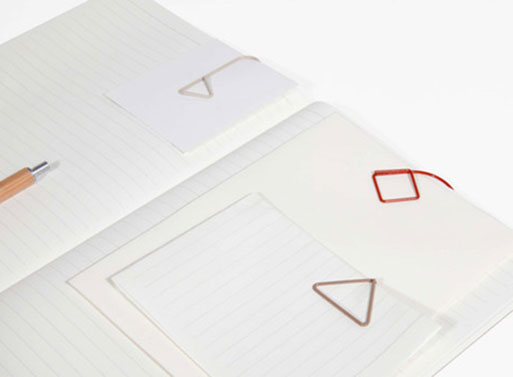 Paper clips! But not just any paper clips, of course. These are Paper Clips by Daphna Laurens in all sorts of shapes to keep all sorts of papers in order. Originally these clips began as line drawings, and then were transformed into functional clips. Will they make organizing your paperwork a little more fun? Yes, absolutely, they will, so much so that your desktop will be the envy of your coworkers.


Designed By Daphna Laurens
Material: 18 Gage Steel
Dimensions: 1.7 x 1.5 in / 4.3 x 3.8 cm
Colors: Reds, blacks, or greens.
Available from
Areaware
, $10.00.
Tags: Gifts, Gifts $1-$25