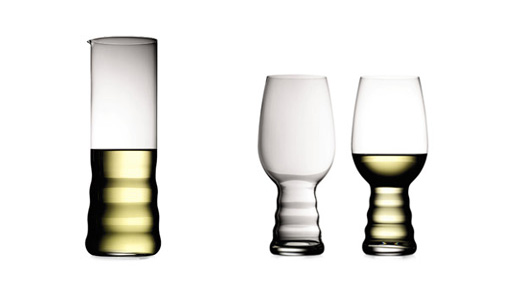 For something you use everday, the details do make a difference. A well designed glass can add a tiny bit of happiness to your table, if not your drinking habits.
Ideal for everyday use as well as special occasions, these glasses have rippled hollow bases and are suitable for serving a variety of beverages. Made of non-lead clear glass. Dishwasher-safe.
Designer: Georg J. Riedel, 2009
"O" Pitcher, $50.00 ($45.00 Members), Buy it here.
"O" Red and White Glasses, $35.00 ($31.50 Members), Buy it here.
Tags: Gifts, Gifts $26-$50