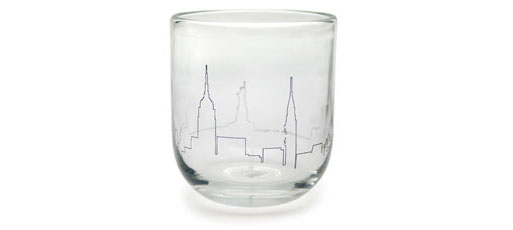 The delicate line drawing on this tumber is just enough detail, plus, it's New York City, so who wouldn't like that?
"Crafted by hand using partially recycled glass, this tumbler shows the iconic New York City skyline in a simple line drawing. The hand blowing process used to create the tumbler results in subtle ripples and striations, adding to the individuality of each piece. Hand-wash recommended."
Size: 3.5h x 3.3″diam.