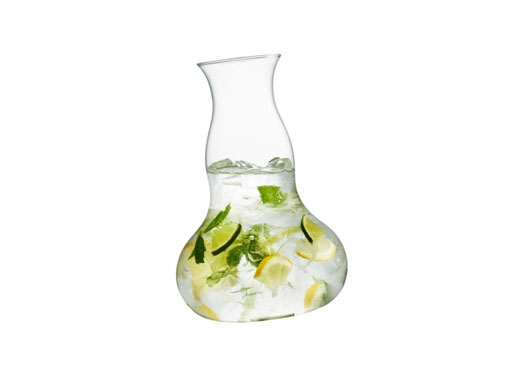 Seeing as it's hot outside and will stay that way for a while yet, it's best to keep hydrated. And what better way to keep water on hand than with a carafe? This Motion carafe by by Ole Jensen for Normann Copenhagen brings a little dynamic motion into the equation, as it is always in a tilted position. While the movement might take a while to get used to, it will attract attention to its function, as Ole Jensen intended.

Manufacturer: Normann Copenhagen
Design: Ole Jensen
Size: 1,3 L
Material: Glass
Color: Clear

Motion carafe is also available in a smaller 0,3 L size ($59).
Available from
Finnish Design Shop
, 79.00.