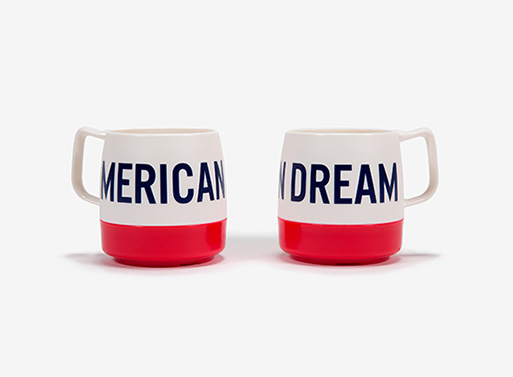 How's your Merican dream doing? It may or may not be doing great, due to the current political situation, but perhaps you could use a little reminding that certain opportunities and dreams are still possible here in the good ol' US of A. Remembering that along with your morning cup of coffee/tea everyday might do you some good. The Merican Doormat is still available too, fyi.

Dinex® brand.
Ozone-safe urethane foam insulation for hot or cold beverages.
Stackable.
Light weight.
Dishwasher safe.
8 oz liquid capacity.
Material: polypropylene.
Made in Merica.
Available from
Reed Wilson Design
, $20.00.
Tags: Gifts, Gifts $1-$25