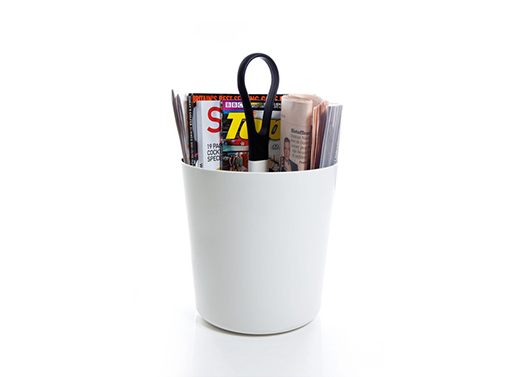 My goal is eventually to have no paper magazines arrive in my mailbox, but until the powers that be agree to deliver all periodicals via that magic device called the iPad, I'm stuck with a stack to file away (or recycle) every few months. That's where this portable holder comes in to save the day- the handle makes it easy to carry from room to room and it keeps your 'to-read' pile all in one place.

Designer: Officeoriginair for Royal VKB
Specs: 14″ high x 8.46″ diameter.
Material: ABS (Plastic).
Available from
Leibal
, 45.00.