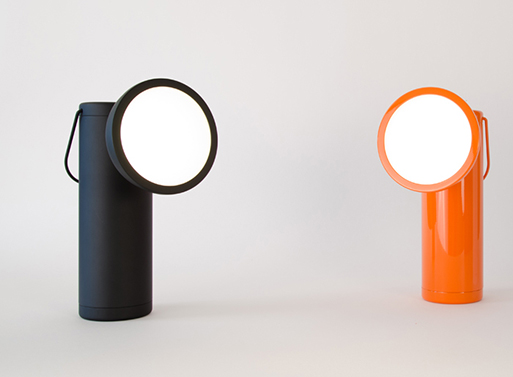 This little guy looks like he needs to star in a Pixar film, doesn't he? Inspired by the archetypal miner's lamps of 19th century, the M Lamp is powered by a rechargeable Lithium long-life battery, and if you're asking how long is 'long-life' you'll be happy to know that it is rated "to last 50,000 hours, for up to 2,000 charging cycles with no loss in performance." Is that impressive, or what? A handle makes the M Lamp very portable, so you can move it around the home whenever you need an extra light.


Size: 9″ h x 6″ d x 5″ w (23×15.5×11.5cm)
Details: Engineered and manufactured in the USA and Canada
Material: Aluminum
LED brightness: 0-300 lumens, warm white (2700K)
Battery life: 18 hours on a single charge
Charge time: 4.5 hours
From our archives; originally posted Mar 21, 2014.
Available from
A+R Store
, $220.00.