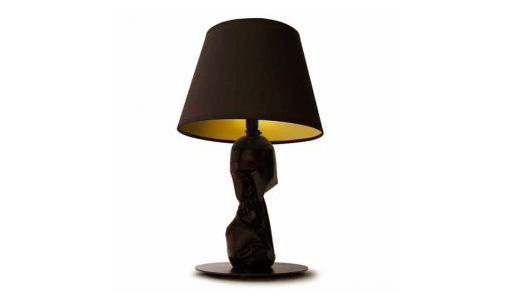 Coated in matte black rubber, a crushed soda bottle is transformed into a sculptural lamp base. (I'm sure the touch of gold on the inside of the lamp upgrades the look a bit too…if the shade was white it wouldn't look as luxe.)
Each Little Crush table lamp is made using a reclaimed PET bottle and coated in matt black rubber.
Designer: Brendan Young
Dimensions: 30 W x 30 D x 50 H cm approx.

£158.00, Buy it here.