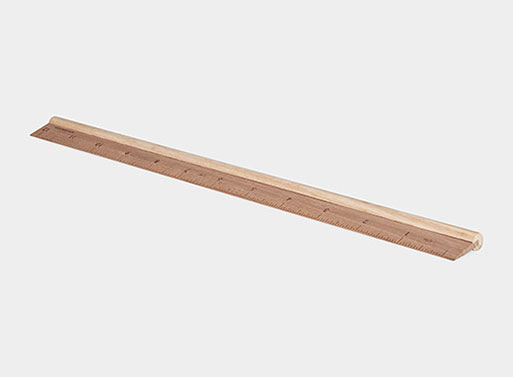 You probably won't care much about this ruler unless you spend time with papers and pencils, but for those of us that still rely on old school tools most of the time or occasionally, it's definitely worth a look. The Keyway Ruler has metric units on one side and imperial units on the other, with a rolled edge that allows you to flip between the two systems. And, if you abhor a smudge, rest assured that this rolling of the ruler will decrease the likelihood of any errant marks or blemishes on your work.

Each Keyway Ruler is handmade in England with an ash dowel and walnut blade.
Designer: Will Baugh
Dimensions: 1h x 12.5w x .25″d
Available from
MoMA Store
, $20.00.
Tags: Gifts, Gifts $1-$25