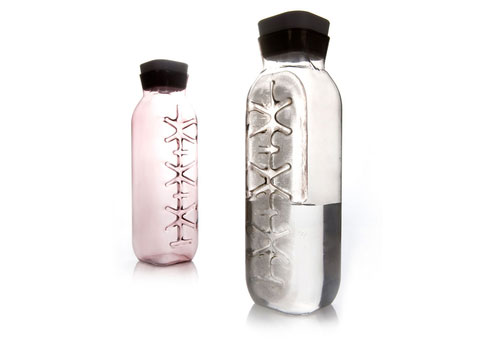 All you do is freeze a little water in this carafe (on its side), then once it sets, you fill the rest of the carafe up with water and watch the ice slowly release. It's a smart idea for streamlining the cold drink process.
Designer: Officeoriginair (Ivan Kasner and Uli Budde)
Materials: Polycarbonate bottle; silicone top
Size: 11.2″ t x 3.3″ w x 3.3." d
If you're interested, there's a video about it too…

watch video on youtube
And, just because this designer looks happy, here's a photo of the carafe on its side:
Available from
A+R Store
, 32.00.