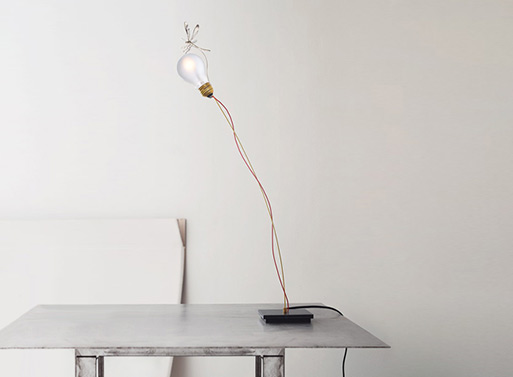 What's with Ingo Maurer and flying things? Who cares? Because pretty much all of it is amazing, and that includes this table lamp with a delicate handmade silver-coated aluminum dragonfly resting on a bulb. Prepare yourself for a price tag punch, though, as it's not cheap (you should know this as 'handmade' was in front of 'silver-coated' and 'aluminum dragonfly') and you might just have to put it in your wish list folder until you get a spectacular raise. Oh, and if you really like the whole insects-on-a-light-bulb lighting option, do be sure to take a look at Ingo Maurer's Johnny B. Butterfly Pendant Light as well as his JB Schmetterling Pendant Light.

-Limited edition
-Halogen bulb, dimmable
-Red or black electrical cable
Dimensions: 21″h x 6″w
Materials: Steel, brass, aluminum
Available from
Luminaire
, $1,830.00.