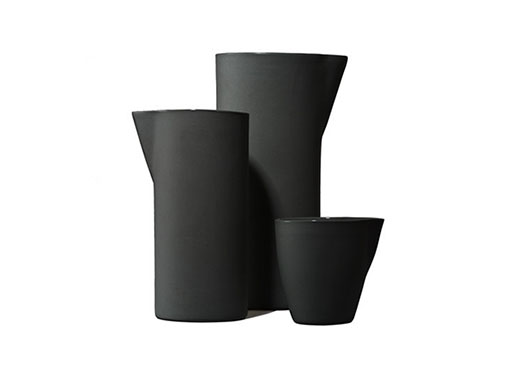 How about a handmade carafe or two (or three)? Carafes are the sort of thing you think you don't need, and then when you have one you realize just how useful they can be. The larger sizes would be appropriate for water, juice, or wine at the table, while the smaller size could work for milk or cream during coffee/tea time. Made of French porcelain, these carafes are more durable than glass and have a matte finish that gives a nice texture and grip. Handmade by a small team in Sydney, Australia.



Also in mustard as well as Ash (above) and Slate.
Small jug (3.75″ x 3.5″), $40.90
small carafe (6.5″ x 3.5″), $75.90
large carafe (9.5″ x 4.5″), $162.90
Set of 3, $259.90
French porcelain.
Kiln-dried.
Glazed interior.
Colored with natural pigment.
Made by hand in Sydney Australia.
Available from
Kaufmann Mercantile
, $40.90 - 259.90.