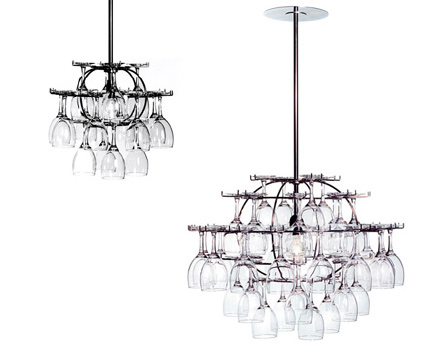 This is the first time I've run across a retailer for this chandelier (I think) and I'm very excited to see it's available…
"Upside-down wine glasses make up this chandelier. The stemware is meant to be used and then rehung.
By selecting which glasses to hang, you design your own lamp. Different kinds of glasses cause different reflections and light patterns. If you choose all crystal glasses, it will look like a crystal chandelier.
Available in 40 & 16 glass versions. Glasses, electrics, bulb not included."
You can choose between a chrome or black steel finish.