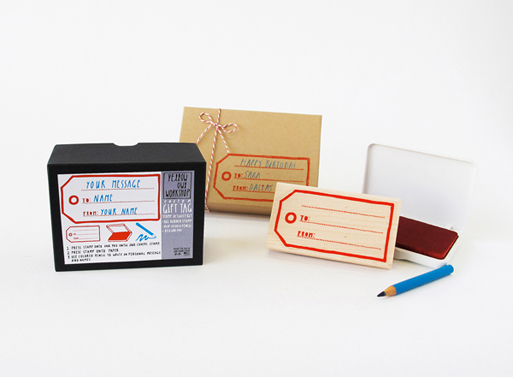 Sometimes minimal decoration on presents and packages looks much better than a bunch of fancy bows, case in point is this gift tag stamp from Yellow Owl Workshop. To win recycling points, use newspapers or paper grocery bags for wrapping, and then some string and this stamp to state the giver/recipient. Ta-da. You're done.

Natural rubber stamps mounted on maple blocks, packaged in a gift box.
Includes one rubber stamp, one blue colored pencil and one red ink pad.
Made in US.
Available from
Yellow Owl Workshop
, 19.00.
Tags: Holiday