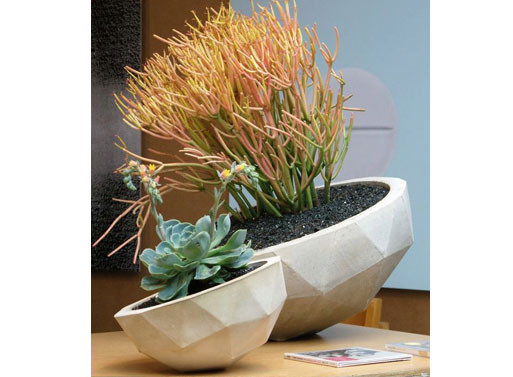 I really love these hand-cast planters by Kelly Lamb. It's quite an interesting mix of materials and textures; they're cast in concrete for an industrial feel but have a smooth finish to go well in interiors, and of course adding in plants gives it the final touch. Available in small and large sizes, priced at $80 and $125.
Small Geo Planter: 9.5″ diameter, 8lbs
Large Geo Planter: 15″ diameter, 25lbs
Image via Kelly Lamb
Available from
Kelly Lamb
, 80.00.
Tags: facets