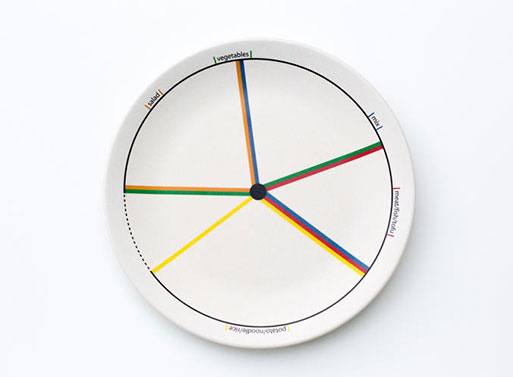 Problems with portion control? Join the club. The Ete plate can help, as it has portion sizes drawn directly on the plate. Fill the veggie portion up, cut your meat portion to fit, or follow the color guides for a mixed dish. See? It's super simple, even a kid could get the hang of it. And, for every ten plates sold, one goes to a high school or academic institution. Back the project over at Indiegogo to get your own ($15), or a set of two ($40), four ($60) or six ($90).


Designed based on US and EU nutritional guidelines.
ETE plates are made of 95% bamboo fiber.
Dishwasher safe.
Available from
Indiegogo
, $15.00 .