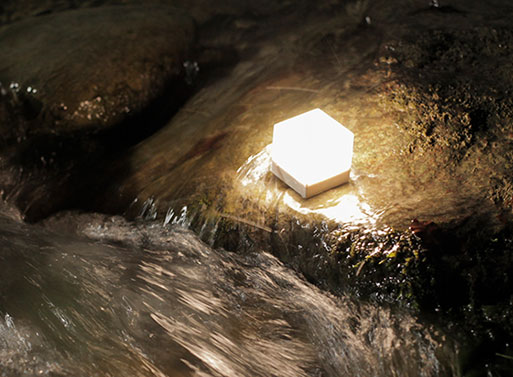 Why do you need a small LED light? Beats me, but judging by the product shots of the Enevu CUBE Light, I'm sure you'll be able to find some uses. It's splash-proof, so you can take it out by the pool or add it to your camping gear. There's a color changing mode for those 'mood' settings you may or may not be fond of, as well as a hanging hook should you need it.


Materials: ABS/TPR, PC, AS, custom stainless-steel screws
Colors: pure white, matte black, cyan blue and fluo pink.
Size: 52.5 x 52.5 x 52.5mm, 2.05″ x 2.05″ x 2.05″
Weight: 97g (62g + batteries), 3.42oz (2.18oz + batteries)
-Brightness: 100 Lumen/High, 20 Lumen/Medium, 1 Lumen/Low
-Runtime: 3h/High, 11h/Medium, 100h/Low
-Color changing up to 11h
-Emergency flash up to 48h
Available from
29.90
, $Enevu.