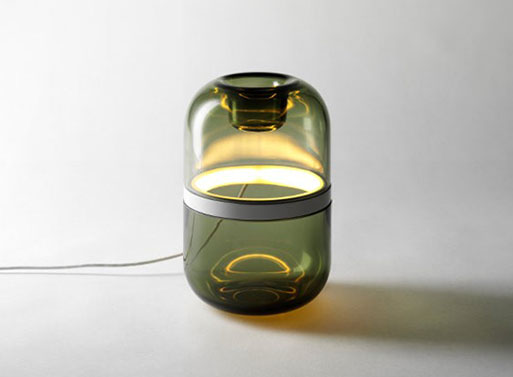 This little guy is on sale, so snap it up if you thought or said 'Ooooo' with appreciation when seeing its delightful inner tube illumination. Mouth-blown glass reflects and disperses the light from the array of LEDs to create a warm ambience, making it a perfect choice for a room that needs a little extra, shall we say, je ne sais quoi.
"The two glass parts are made by hand using traditional methods in Design House Stockholm's own glassworks 'Vet Hut' in Boda."
Designed by Mattias Stenberg
Manufacturer: Design House Stockholm
Material(s): Mouth-blown glass, aluminum
Small: 5.9″ Dia X 8.7″ H, $295.20 (reg. retail of $369.00)
Large: 5.9″ Dia X 13.8″ H, $343.20 (reg. retail of $429.00)
Introducing Demi Lamp from Design House Stockholm.
Available from
YLiving
, 295.20 - 343.20.