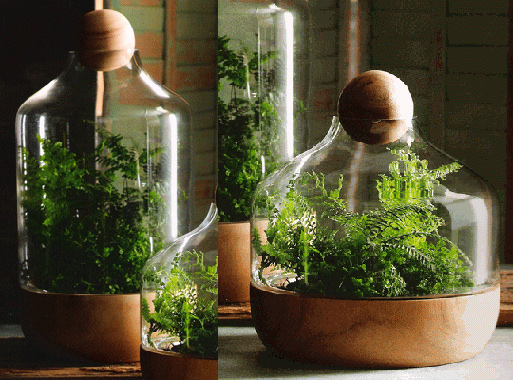 The wood base and top add some warmth to this glass terrarium.
These Danish terrariums are crafted from mouth-blown glass, a solid paulowina wood base & spherical wooden top. A lovely modern shape.
Large Danish Terrarium, 10.25″ Dia x 20.5″ H, $169.00, Buy it here.
Small Danish Terrarium, 11″ Dia x 12.5″H, $129.00,
Buy it here.